We help you increase your product development capability
without increasing overhead.
GXAerospace is a product design firm specializing in aircraft mission equipment. Our value proposition is simple and applies to small, medium, and large aerospace companies – we focus on leadership and leadership is what drives efficient execution.
When customers invest in a new or derivative product to gain or preserve market share we understand it is important for them to maximize their return on invested capital and meet their customer's requirements.
Efficiently executed projects provide the best opportunity to maximize the return on invested capital – GXAerospace' project resources, experience and leadership will drive efficient execution to maximize your return on invested capital.
Benefits and Options of Our Services
Our Downloads page includes access to the common tools we use in our design processes. If you have questions regarding how to utilize the tools and want answers from our team contact us at info@gxaerospace.com.
Our Services page provides details on how GXAerospace Product Development and Contract Staffing services can benefit your company. To the right is an outline of the different options for each service.
Key Team Members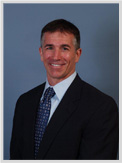 William Strait
William began his aerospace career in 1992 during which time he has been accountable as a project, program, department or executive leader. William joined GXAerospace in 2010; he currently holds degrees from both the University of Florida and the Georgia Institute of Technology.
Leadership roles at GXAerospace include:
Marketing Analysis
Cost Accounting
Team Assembly
Supply Chain Development
Financial Analysis
Contracts
Strategy
Risk Analysis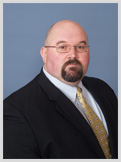 Anthony Proger
Anthony began his aerospace career in 1986 during which time he has been accountable as a project, team and department leader. Anthony joined GXAerospace in 2010; he is a veteran of the U.S Air Force and graduate of the Air Education and Training Command at Lowry Air Force Base.
Leadership roles at GXAerospace include:
Project Leadership
Project Budgeting
Team Building
Supply Chain Development
Risk Planning
System Analysis
Tactics
Manufacturing Liaison